High Holy Days at Congregation B'nai Israel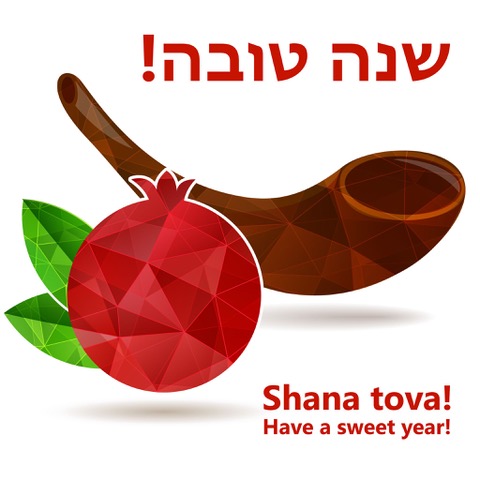 Rosh Hashanah begins Sunday evening of September 9, 2018
Yom Kippur begins Tuesday evening of September 18, 2018.
We look forward to sharing the High Holy Days with you!

Scroll to find details about tickets, guests, childcare and youth programming below, as well as the service schedule.

For ticket information, please email holidays@bnais.com.

Full High Holy Day Schedule
Learn More About Teen Services
Join us for the High Holy Days!
CBI provides name tags, which function as tickets, to all of our High Holy Days services. Members and guests will be required to present their name tags to the greeters at our sanctuary entrance before each service.
High Holy Day name tags are complimentary as part of membership for adult members of CBI and their children under the age of 27, provided that members have renewed their membership for the 2018-2019 year. Each adult member of the congregation receives one name tag. Name tags are not required for dependent children. However, if you would like to request a name tag for them, please email holidays@bnais.com.
Members will be mailed tickets/name tags mid-August. For more ticket information, please email holidays@bnais.com.
Questions about your membership status or outstanding balances? Contact Melissa Grand, Bookkeeper, or Leslie Oberst, Executive Director, at 916-446-4861.
Guests
Members can reserve tickets for visiting friends or family who are not members of CBI using this form. Non-members can request tickets using this form. Please email forms to bookkeeper@bnais.com.
Name tags provides entry for all High Holy Days services; you do not need a separate name tag for each service. Guest name tags may be picked up at our main entrance starting 30 minutes before High Holy Days services begin.

Reciprocity: Going Away for the High Holy Days or Coming from Another URJ Synagogue?
Out-of-towners who are members in good standing at another URJ-affiliated congregation may request reciprocity in advance. They are given guest passes and may attend at no cost. In turn, CBI members in good standing may request reciprocity at a URJ-affiliated congregation in another location. Please email Leslie Oberst, Executive Director, execdir@bnais.com, to place your request. Be sure to have the name, location, telephone, email and fax numbers for the synagogue that you plan to attend.
As we do all year, we open our doors and encourage non-members to experience High Holy Days worship and the benefits of affiliating with a Reform Congregation. No one will be denied admission to High Holy Days services because of a genuine inability to pay the suggested contribution.

Lost/Forgotten Name Tags
Members who have forgotten their name tags will be required to register at our main entrance and fill out a new name tag.

College Students and Active Duty Military
College students and active duty military receive complimentary entry; they are required to present a current student or military ID and sign in at our main entrance at each service.

Parking
Access to worship services will be through the south foyer, as well as through the Memorial Room, north of the Sanctuary. Parking is available in the south parking lot, as well as on 11th Avenue. Limited street parking is available, providing easy access to the pedestrian entryway near the south foyer. For those who park on streets in the Land Park area, please be considerate of our neighbors and do not block their driveways. We encourage you to carpool with friends and neighbors who are coming to the temple.

Please email Leslie Oberst, Executive Director, execdir@bnais.com, if you need additional help with parking.

Child Programming
Click here for information about our child programming and child care. You can register for both HERE.

Book of Remembrance - Yizkor
The CBI Book of Remembrance is a long-standing tradition that serves as a meaningful symbol of enduring faith and remembrance. The book honors the memory of relatives and friends who have passed away recently and in years past. To ensure that the Book of Remembrance is ready for Yizkor services on September 19, we must receive your request by Friday, August 17. Click here for the form. Questions? Please contact Leslie Oberst at 916-446-4861 or execdir@bnais.com.
Order your Lulav & Etrog for Sukkot
Place an order now for your Lulav and Etrog for Sukkot. The cost is $49.00 per set and the deadline to order is Sunday, August 19. Please call or e-mail Carole Kovnick at 916-974-0875 or ckovsac@comcast.net. The deadline is August, 28. Women of B'nai Israel members receive a 10% discount on their purchases.

Description of Services
MAIN SERVICES
Our largest services featuring both traditional and contemporary prayers and melodies led by Rabbi Mona Alfi and Cantor Julie Steinberg, accompanied by piano and members of the CBI Congregational Choir. Seating is on a non-reserved basis; tickets/name tags are required.
FAMILY SERVICES
For families with children 10 years and under including music, learning and worship for young children.

Our High Holy Days Family Services will take place on Rosh Hashanah morning, Monday, September 10, and on Yom Kippur morning, Wednesday, September 19. Both services are at 9:00 am in the Sanctuary for about 30-40 minutes, and are appropriate for families with infants through 3rd grade. At the Rosh Hashanah Family Service, Rabbi Alfi will be giving a special blessing for all babies born since last Rosh Hashanah, and the Yom Kippur Family Service will feature a mini Shofar service. Seating is on a non-reserved basis; tickets are NOT required. Children are required to be accompanied by adults.

TEEN SERVICES
A dynamic service led by teens for teens in the Harry M. Tonkin Chapel. Seating is on a non-reserved basis; there will be a sign-in sheet and fillable name tags in the Chapel foyer. Click here for the flyer with details.

Listening devices, large print siddurs, & special accommodations

CBI has a limited number of large print siddurs and listening devices to amplify the sound in the sanctuary. To reserve yours in advance, please call the CBI office at 916-446-4861. If you have specific physical needs that require that you be seated in a specific area of the Sanctuary, and can arrive early, please call Leslie Oberst in the office. We will do our best to accommodate you.
Accessible parking is available in the south parking lot, on 11th Avenue, and along Riverside Boulevard. Please note that the pedestrian gate alongside Riverside (near the Chapel) will also be available for your use, providing easy access to the Sanctuary. Those who find it advantageous may drop off disabled and elderly passengers along Riverside Boulevard at the pedestrian entrance, or near the entrance at 11th Avenue and Riverside. Please email Leslie Oberst, Executive Director, if you need additional help with parking.
Copies of Rabbi Alfi's High Holy Day sermons can be provided for your use during the services. Please email Leslie Oberst, execdir@bnais.com, so we can have a copy ready for you when you arrive at the service. Thank you.
Mon, August 20 2018 9 Elul 5778