High Holy Days at Congregation B'nai Israel

Erev Rosh Hashanah is Sunday, September 29
Kol Nidre/ Erev Yom Kippur is Tuesday, October 8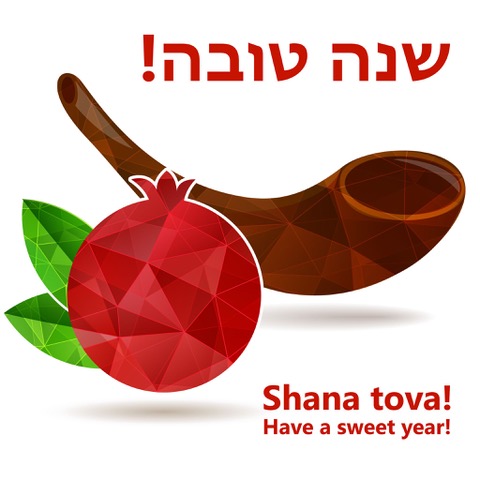 Questions? Email us at holidays@bnais.com
Scroll down for more details about our services!
Join us for the High Holy Days!
CBI provides name tags to members, which function as tickets, to all of our High Holy Days services. Members and guests will be required to present their name tags to the greeters at our sanctuary entrance before each service. High Holy Day name tags are complimentary as part of membership for adult members of CBI and their children under the age of 27.

High Holy Day tickets will be mailed to households that have made a payment, of any amount, by September 1. All membership commitments have been posted to member accounts - click here to learn about our membership renewal policy Questions about your membership status or outstanding balances? Contact Melissa Grand, Bookkeeper, or Leslie Oberst, Executive Director, at 916-446-4861.
Each adult member of the congregation receives one name tag. Children under the age of 12 do not need a name tage. However, if you would like to request a name tag for them, please email holidays@bnais.com.

If you don't receive your tickets by September 16, please come to the Hospitality Desk 30 minutes prior to any of the services to check-in. Thank you.
Interested in becoming a CBI Member? Join us! Learn about membership HERE.

As we do all year, we open our doors and encourage non-members to experience High Holy Days worship and the benefits of affiliating with a Reform Congregation. No one will be denied admission to High Holy Days services because of a genuine inability to pay the suggested contribution.
Lost/Forgotten Name Tags
Members who have forgotten their name tags will be required to register at our Hospitality Desk and get a new name tag.

College Students and Active Duty Military
College students and active duty military receive complimentary entry; they are required to present a current student or military ID and sign in at our main entrance at each service.

Parking
Access to worship services will be through the south foyer, as well as through the Memorial Room, north of the Sanctuary. Parking is available in the south parking lot, as well as on 11th Avenue. Limited street parking is available, providing easy access to the pedestrian entryway near the south foyer. For those who park on streets in the Land Park area, please be considerate of our neighbors and do not block their driveways. We encourage you to carpool with friends and neighbors who are coming to the temple.

Please email Leslie Oberst, Executive Director, execdir@bnais.com, if you need additional help with parking.

Transportation for Seniors
The Senior Transportation Fund is made possible by the Transportation Support for the Jewish Elderly Endowment Fund held at the Jewish Community Foundation of the West. JFS is able to provide Paratransit vouchers, Yellow Cab Taxi gift cards, and an UBER gift card once a month as needed to Jewish seniors 60 years and older who are home bound or no longer able to drive.
NOTE: In order to book rides with Paratransit, please complete a form for a Paratransit ID card. For more information, contact Rebecca Ray at 916-205-0688.

Child Programming
Click here for information about our child programming and child care. You can register for both programs HERE.

Description of Services
MAIN SERVICES
Our largest services featuring both traditional and contemporary prayers and melodies led by Rabbi Mona Alfi and Cantor Julie Steinberg, accompanied by piano and members of the CBI Congregational Choir. Seating is on a non-reserved basis; tickets/name tags are required.
FAMILY SERVICES
For families with children 10 years and under including music, learning and worship for young children.

Our High Holy Days Family Services will take place on Rosh Hashanah morning, Monday, September 30, and on Yom Kippur morning, Wednesday, October 9. Both services are at 9:00 am in the Sanctuary for about 30-40 minutes, and are appropriate for families with infants through 3rd grade.

At the Rosh Hashanah Family Service, Rabbi Alfi will be giving a special blessing for all babies born since last Rosh Hashanah, and the Yom Kippur Family Service will feature a mini Shofar service. Seating is on a non-reserved basis; tickets are NOT required. Children are required to be accompanied by adults.

TEEN SERVICES
A dynamic service led by teens for teens in the Harry M. Tonkin Chapel. Seating is on a non-reserved basis; there will be a sign-in sheet and fillable name tags in the Chapel foyer. Click here for the flyer with details.

Listening devices, large print siddurs, & special accommodations

CBI has a limited number of large print siddurs and listening devices to amplify the sound in the sanctuary. To reserve yours in advance, please email Leslie Oberst at execdir@bnais.com. If you have specific physical needs that require that you be seated in a specific area of the Sanctuary, and can arrive early, please call Leslie Oberst in the CBI office. We will do our best to accommodate you. Please be advised that reserved seats that have not been claimed will become available to everyone 10 minutes before the service begins.

Copies of Rabbi Alfi's High Holy Day sermons can be provided for your use during the services. Please email Leslie Oberst, execdir@bnais.com, so we can have a copy ready for you when you arrive at the service. Thank you.
Thu, April 2 2020 8 Nisan 5780