Meet Our 2021–2022 Youth Education Staff
Rabbi Galit Cohen-Kedem
Visiting Rabbi Educator
Head of Religious School
Rabbi Galit is a congregational Rabbi in Holon, Israel. She founded the congregation alongside a unique educational track of over 200 students aged 3–13. Rabbi Galit appreciates humor and creativity as spiritual tools to grow and change the world.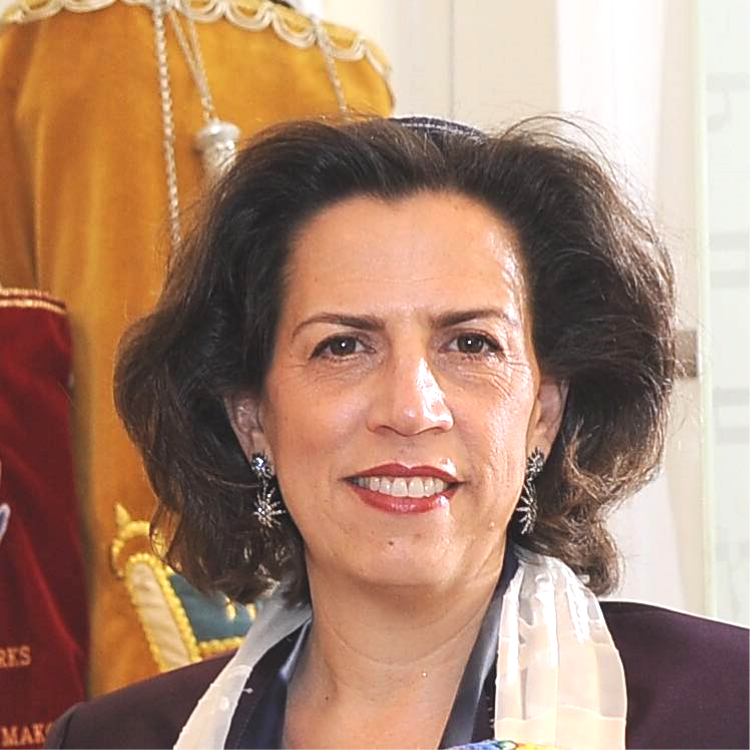 Rabbi Mona Alfi
Confirmation Class Program
Religious School Tefila
Rabbi Mona Alfi is fueled by a passion for tikkun olam (repairing the world) and a vision for reaching out to Sacramento's diverse Jewish
community. As the spiritual leader of B'nai Israel, Rabbi Alfi hopes to
foster a caring community that is engaged both in the life of the
synagogue and in our broader society.
Cantor Julie Steinberg
B'nai Mitzvah Program
Religious School Music & Tefila
Cantor Julie Steinberg has been involved at Congregation
B'nai Israel for more than 20 years. She participates with the Rabbi in worship services and lifecycle events, teaches the congregation's
B'nai Mitzvah students, and has a passion for teaching Torah
chanting. Helping to lead others in prayer is one of the great
joys of her life. She is proud
to be part of the strong tradition of B'nai Israel's singing community.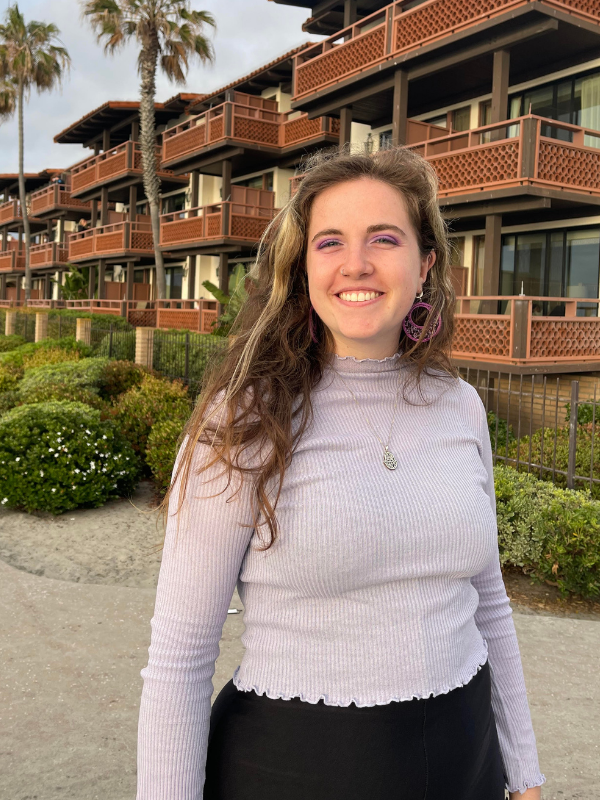 Rachel Chancellor
Director of Youth Engagement
Rachel (she/her) has been part of Congregation B'nai Israel since she was born, and has been involved in any way she could – Religious School, Bat Mitzvah, Hadracha , BISY board, Confirmation, NFTY Regional Board, and Camp Newman. Currently, she is a senior at UC Davis and will graduate this summer.
Rachel looks forward to using her experiences and studies to further enrich the teen programming at CBI and connect with congregants of all backgrounds. She is elated to be in this position and to have the opportunity to give back to the people that provided her with a strong Jewish community.
Traci Schwartz
Early Childhood Educator
Born and raised in Los Angeles, CA, Traci (she/her) is a graduate of Abraham Joshua Heschel (Jewish) Day School. She grew up attending Stephen S. Wise temple, SCFTY/NFTY events, the Confirmation program, LA Hebrew high school, as well as the Bureau of Jewish Education's Halutz program.
Traci has been teaching Religious School for the past 20+ years at various Southern California synagogues. She relocated with her husband and young daughter to the Sacramento area in the Summer of 2020. She is excited to share her love of Judaism with the CBI Community.
Vicki Weiner
Pre-K/ K Class
Vicki enjoyed doing K'tonton with her personal kids so much that she signed up to teach so she could keep coming to Religious School. She is looking forward to another year of exploring Judaism with our young Pre-K/K students.
Lexi Nicodemus
1st Grade
Lexi graduated in May from Sacramento State with a degree in political science and is currently attending UC Davis School of Law. Lexi has been a member of B'nai Israel since 5 years old. She went to the religious school, did the madrichim program, and this is her 5th year of teaching.
Zevi Horwitz
2nd/ 3rd Grade & Hebrew School
When Zevi's not teaching at CBI, he teaches preschool and loves playing outside. Zevi is really looking forward to a spectacular school year with all the students and families!
Sophia Oberst
4th Grade and Hebrew School
Sophia has been teaching at CBI as a Madricha for three years and is so excited to be a teacher! Sophia is a senior at KCIA and the BISY Board President. When she has free time, Sophia enjoys spending time with her dog, skateboarding, and listening to new music.
Ari Steinberg
5th Grade
Ari has been a member of our congregation for his entire life. He is one year out from finishing law school and excited to see what comes next.
Adar Cohen
6th Grade and Hebrew School
Adar is a Phd in Education from Hebrew University in Jerusalem. He is a visiting teacher from Israel and very passionate about politics & Jewish culture.
Debbye Zanerhaft
7th Grade and Hebrew School
Debbye began teaching at CBI in 2018 after her move to Sacramento from Tulsa, Oklahoma. Debbye has been involved in Jewish Education for more than 30 years, and received Rabbinical Ordination in 2015. She especially loves working with B'nai Mitzvah students and is very excited to be with the 7th graders this year!
Eco Kempner
Hebrew School
Eco is a public school History and English teacher, and has been with B'nai Israel for the past five years as a Hebrew teacher. He loves baseball, learning, laughing, and all things made with sugar, and is excited for this new year!
Wendy Fischer
Specialist
Wendy has been teaching at Congregation B'nai Israel for 16 years and really enjoys it. She is also a Licensed Marriage & Family Therapist (LMFT) for over 27 years.
Dylan Marks
RS Substitute Teacher
Dylan graduated in May from Arizona State University in Phoenix, Arizona with a master's degree in Criminal Justice, and is currently attending UC Davis School of Law. Prior to moving to California with his partner for law school, Dylan worked in social work for a few years, specifically working with children in Arizona foster care. Dylan enjoys reading (non-fiction), music, and traveling.
Leslie Levitas Martin
Jewish Mindfulness Specialist and Hebrew School
Leslie has been teaching at CBI since 2018. Outside of Religious School, she enjoys nature, art, traveling, and spending time with family and friends.
Jo Kasler (they/them)
Librarian
Jo was the library Hadricha staff when they were in high school and they are honored to serve as the librarian now. In total, they have spent approximately 7 years working in the Sosnick Library. They spend their spare time volunteering, primarily with the Lavender Library, reading a wide variety of books, and spending time with their bearded dragon, Flash.
Sat, September 24 2022 28 Elul 5782