TORAH STUDY
Weekly Torah Portion
Shabbat, June 3, 2023 • 14 Sivan 5783
Naso II – II נָשֹׂא
Take a Census


Numbers 6:1–7:89
---
Shabbat, May 27, 2023 • 7 Sivan 5783
Naso I – I נָשֹׂא
Take a Census

Numbers 4:21–5:31
---
Shabbat, May 20, 2023 • 29 Iyar 5783
B'midbar בְּמִדבַּר
In the Wilderness




Numbers 1:1−4:20

Words of Torah from Rabbi Stacy Petersohn
Hazak Hazak V'nitchazek, Be Strong, Be Strong, and We will be Strengthened
This is the phrase we say when we complete one book of the Torah and start a new one. Last week, we said goodbye to the book of Leviticus and this week we enter the book of Numbers. Numbers is an appropriate name for this book of the Torah as it does contain two censuses and several stories where the number of people matter.
However, I think the Hebrew name of the book is much more telling. In Hebrew, the book of Numbers is referred to as "Bamidbar," meaning "in the wilderness." Not only is this the first unique word of the book, but it accurately describes its contents. All the experiences of the Israelites from the moment they head out from Mount Sinai happen in the wilderness. Biblically, the wilderness is a place that is unowned; a place that is open to spiritual connection and transformation.
Next week, we stand again at Sinai to receive the Torah and then make our way into the wilderness that is summer. Many of our young people will be heading off to camp or Israel, and even more of us turn our hearts inward as we make the slow summer journey toward the High Holidays. Summer is a Jewish time that can be transformative if we are open to the experience.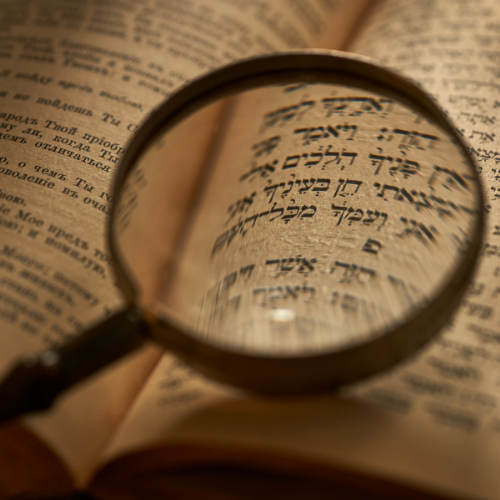 Weekly Torah Study
Join us for a weekly Torah study on Saturdays at 9:30 AM, led by our team of Torah teachers.
Mon, June 5 2023 16 Sivan 5783