TORAH STUDY
Weekly Torah Portion
Parashat Hashavua: Vayetzei וַיֵּצֵא And [Jacob] Left
Genesis 28:10-32:2
Words of Torah from Rabbi Stacy Petersohn
I hope everyone had a wonderful Thanksgiving this past weekend!
Taking the time to be thankful is always important, but that doesn't mean that holidays are always an easy time for everyone. For many people they can be a time of great stress, trying to navigate delicate family relationships. While we might think of this as a modern problem, we actually find evidence that family dynamics have always been complicated in our Torah portion.
From the moment that Jacob joins his uncle's household, things get complicated. Jacob wants to marry Rachel, but ends up marrying her sister Leah first. The two sisters, now co-wives, have to learn to handle a new element in their already tense sibling relationship. Laban, Jacob's uncle, takes advantage of all the wealth that Jacob has brought into their household and tries to prevent Jacob from taking his family back to Canaan, the land of his birth.
After 20 years of living all together, Jacob and Laban come to terms and designate the literal boundary between their households. Jacob will not cross the boundary toward Laban, and Laban will not cross the boundary toward Jacob. Laban takes a final moment to bless his daughters and grandchildren before departing the next morning.
There are several lessons to be taken from the stories of Jacob's time in his Uncle Laban's household: learning to live together, knowing when it is time to strike out on one's own, and having the strength to part on good terms.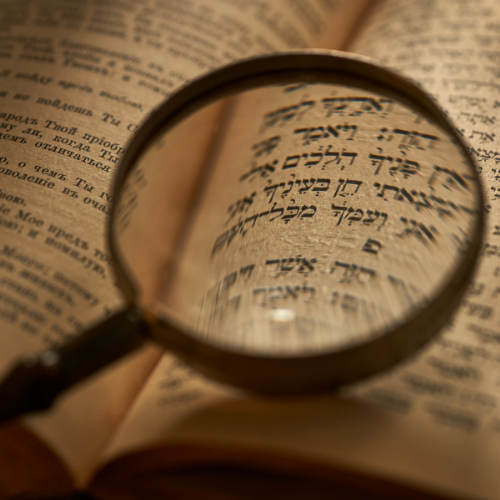 Weekly Torah Study
Join us on Zoom for a weekly Torah study on Saturdays at 9:30 AM, led by our team of Torah teachers.
Sun, December 4 2022 10 Kislev 5783