BISY | JYG | Madrichim | Kesher Shul-ins | Confirmation
Shabbat Childcare | Calendar | Contact Us

CBI teens in grades 8–12 have the opportunity to participate in our unique teen programs.
Through these programs, students have the opportunity to deepen their understanding of Judaism,
tikkun olam, and their own personal beliefs and values.
2021 – 2022 KESHER REGISTRATION FORM
KESHER/RELIGIOUS SCHOOL HANDBOOK
Kesher scholarships are available for teens who have already registered.
2021 – 2022 KESHER SCHOLARSHIP FORM
---
Upcoming Kesher Events:
---
2021–2022 BISY Board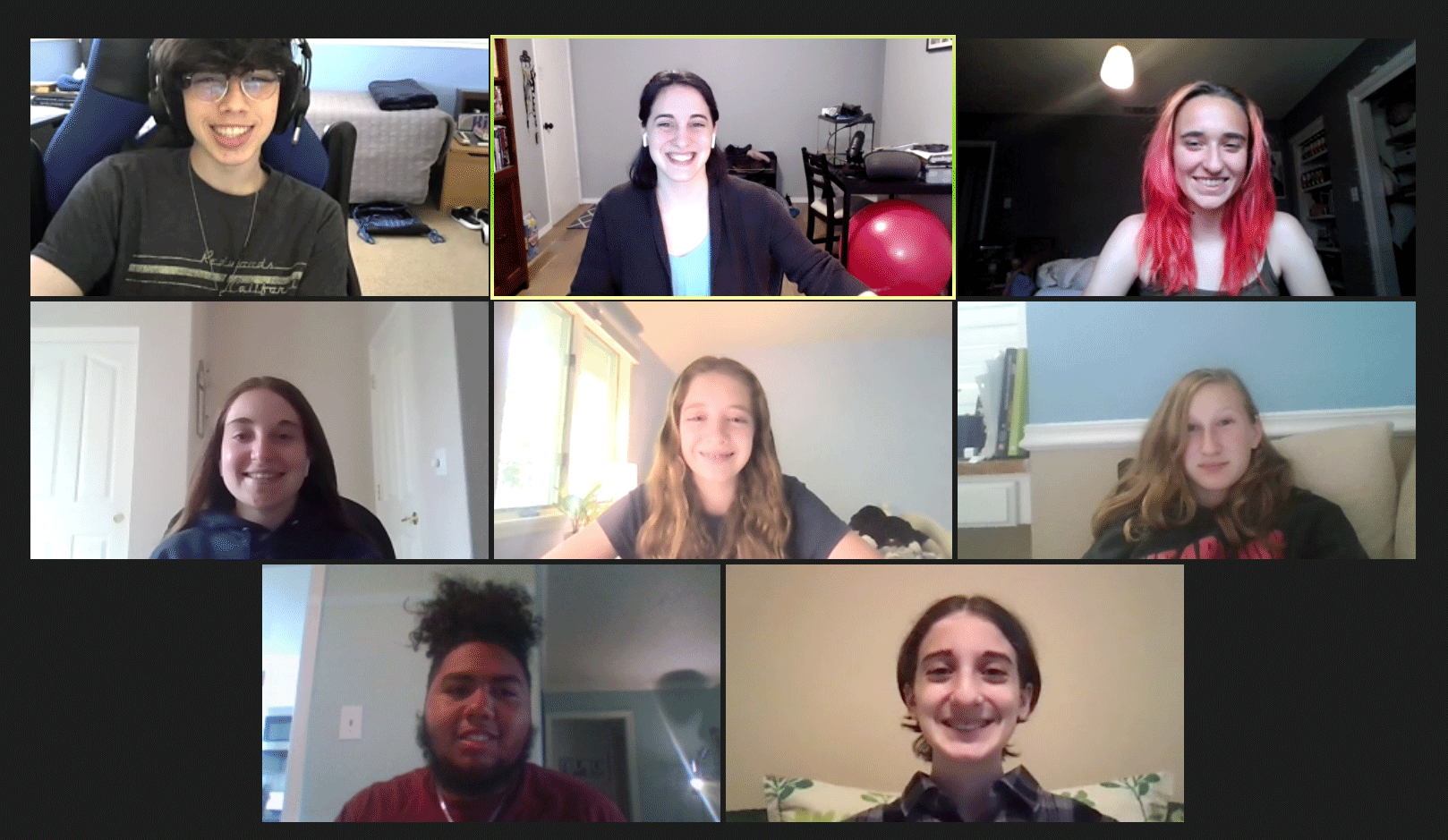 President: Sophia Oberst (top right)
Programming VP (PVP): Henry Goldberg (top left)
Social Action VP (SAVP): Noah Zerbo (bottom left)
Communications VP (CVP): Adi Nelson (middle right)
Fundraising & Merchandise VP (FMVP): Samantha Meredith (middle left)
Freshmen Representative: Mia Kaufman (center)
Sophomore Representative: Eliana Robinson (bottom right)
Thu, July 29 2021 20 Av 5781