BISY & JYG | Hadracha | Confirmation | Oneg & Vibe
BISY Shul-Ins | Calendar | Contact Us

8th-12th graders at B'nai Israel have the opportunity to participate in our wide range of unique teen programs, which help them form friendships with their peers and deepen their connection to Judaism. There are many ways for teens to get involved, so there is something that is right for everyone! Please contact Rachel Chancellor, Director of Youth Engagement, if you have questions or would like more information.
2021 – 2022 KESHER REGISTRATION FORM
KESHER/RELIGIOUS SCHOOL HANDBOOK
Kesher scholarships are available for teens who have already registered.
2021 – 2022 KESHER SCHOLARSHIP FORM
---
Upcoming Teen Events:
There are no upcoming events at this time.
---
2021–2022 BISY Board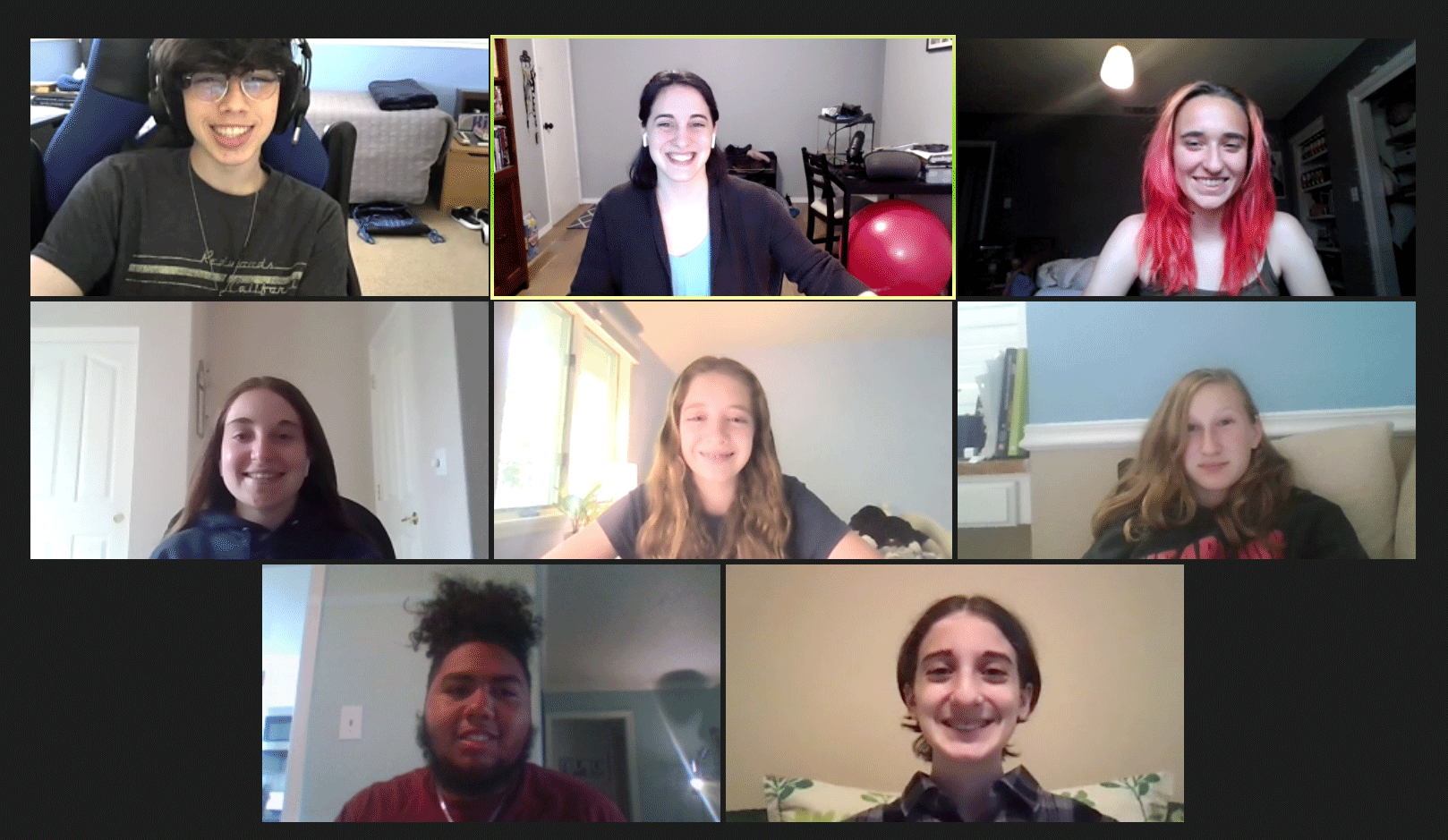 President: Sophia Oberst (top right)
Programming VP (PVP): Henry Goldberg (top left)
Social Action VP (SAVP): Noah Zerbo (bottom left)
Religious & Cultural VP (RCVP): Dakota Hirschensohn (not pictured)
Communications VP (CVP): Adi Nelson (middle right)
Fundraising & Merchandise VP (FMVP): Samantha Meredith (middle left)
Freshmen Representative: Mia Kaufman (center)
Sophomore Representative: E Robinson (bottom right)
Senior Representative: Zac Beck (not pictured)
BISY Advisor: Rachel Chancellor (not shown)
Thu, May 19 2022 18 Iyar 5782