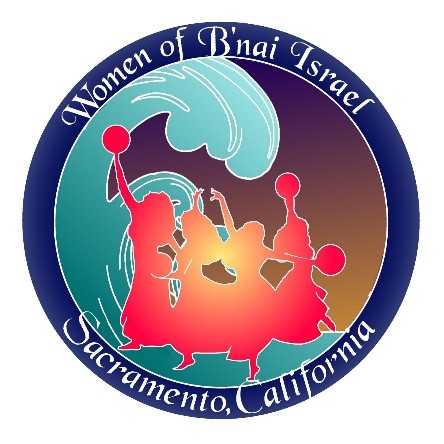 Women of B'nai Israel...Add Your Voice
From socializing to social action...
We Welcome Your Membership!!

Bulletins
Our programs and social action projects inspire personal growth, Jewish involvement and a strong sense of community. We are committed to Jewish education, we support progressive Judaism in Israel and we are actively involved in service to our community!


BE PART OF THE ACTION!
click for membership Form
Please mail the completed form to:
Women of B'nai Israel, c/o Linda Byrne, 1424 Sherwood Avenue,Sacramento, CA 95822.
If you prefer to pay online, click below
pay for membership online
The November 24 Luncheon is Free to Paid Members!
2nd Night Seder
Thursday, April 9
5:00-9:00 pm
CBI Social Hall
Purchase tickets at:
https://www.cbisacramento.org/event/passover20

MAH JONGG FUN DAY!
Thursday, April 23 CBI Social Hall
TIME: Check in at 10:30 am
Play: 11:00 am to 3:30 pm
Lunch Included
Cost: $40 per person - Benefits the Price Campership &WBI Programs
To reserve your seat now, pay $40 by credit card at:
https://donorbox.org/mah-jongg-fun-day
Be Part of This Ongoing Project
One Stitch for Each of the 25 Million Refugees
Volunteers are asked to join more than 1000 participants from 41 states to hand stitch on fabric panels. When the panels are returned fully or partially stitched, they will be assembled into an installation along with the first names of all the participants. The first full installation will be at the Verge Center for the Arts in Sacramento in 2020.
For more information about the project go to https://www.25millionstitches.com/
If you are interested in stitching, please contact Arla Hesterman at ahesterman@gmail.com

SOCIAL ACTIVITIES
- "Girls' Night Out" at local restaurants
- Weekly Mah Jongg games
- Book Group
- Making Connections
- Annual Art Tour
- Fall Fashion Show
- Membership Appreciation Luncheon
If you wish to be informed of our events, sign up for our weekly email here: https://mailchi.mp/20f5a1a6afee/weeklyemails
---
WHAT WE DO
Over the past two years, donated $36,900 to support our congregation, our community and progressive Judaism.
Play a significant role, through our

Jonas Goldman Judaica Gift Shop

and fundraising, to financially underwrite Religious School scholarships, Campership Awards for overnight URJ camps, and temple facilities and programs.

Host the Congregational Second Night Seder, the Rosh Hashanah Reception and S'lichot. ​​

Hold an annual Shabbat Service.

Co-sponsor Happy Hour Havdalah

Donate to Down and Derby Fund-in-Need
SOCIAL ACTION
We march for important causes such as women's rights, keeping immigrant families together and opposing gun violence.

We assist women and families in need by supporting organizations such as My Sister's House, St.John's Program for Change, Family Promise and Women's Empowerment.

We provide meals and various household and personal necessities to the Wellspring Women's Center, the Opening Doors Project for Refugees, and the homeless.

We donate funds to the Central Downtown Food Basket, Camp Newman in its efforts to rebuild, and Camp Nefesh.
To make a donation to any of the Women of B'nai Israel funds, please click here:
https://donorbox.org/donate-to-women-of-b-nai-israel
2018-20 EXECUTIVE BOARD
Eve Panush, President
Sharon Rogoff, Executive Vice President
Jan Goldsmith, Secretary
Esther Gaines, Treasurer
Linda Byrne, Vice President - Membership
Jan Gutierrez, Vice President - Programming
Jackie Fields, Vice President - Communications
Helen Nusbaum, Vice President - Social Action
Sandy Lee, Immediate Past President
CONTACT INFORMATION
For questions or further information, you can contact Eve Panush
, President of Women of
B'nai
Israel, at
womenofbnaiisrael@gmail.com
| | |
| --- | --- |
| | The Women of B'nai Israel is a charter member of Women of Reform Judaism, an international organization founded in 1913 as an affiliate of the Union for Reform Judaism. To learn more about WRJ, click here or to read WRJ blog click here. |
| | The Pacific District of Women of Reform Judaism is one of 8 districts covering the United States and Canada and comprises 7500 women in 57 sisterhoods, including Women of B'nai Israel. To follow what is happening in our district, click here. |
Thu, April 2 2020 8 Nisan 5780