https://images.shulcloud.com/1360/uploads/Women-of-Bnai-Israel/2019/calendar-one-page-2019.pdf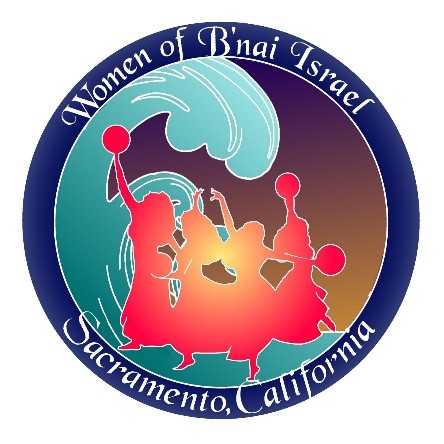 WHO WE ARE

March against Gun Violence 2018
Women of B'nai Israel is the women's/sisterhood organization of Congregation B'nai Israel and we serve as the collective voice of women in our congregation. We are a diverse, multi-generational organization providing opportunities to support Congregation B'nai Israel and the larger community through learning, social action, worship and programming. Women of B'nai Israel welcomes membership from both our congregants and those in the community who wish to join us.
BUILDING COMMUNITY!
• As part of our commitment to social action, we march for important causes such as women's rights, keeping immigrant families together and against gun violence.
• Provide meals and various household and personal necessities to the Wellspring Women's Center, the Opening Doors Project for Refugees, and the homeless.
• Donate funds to the Central Downtown Food Basket and to rebuild Camp Newman.
• Sponsor a quarterly Rosh Chodesh, which features a film and discussionand hold an annual Shabbat Service.
• Enjoy "Girls Night Out" at local restaurants, weekly Mah Jongg games, Happy Hour Havdalah, Membership Appreciation Luncheon, and other fun social events throughout the year.
• Play a significant role, through our gift shop and fundraising, in financially underwriting Religious School scholarships, Campership Awards for overnight URJ camps, and temple facilities and programs.
• Host the Congregational Second Night Seder and the Rosh Hashanah Reception.
• Over the past two years, raised $36,900 to support our congregation, our community, and progressive Judaism.

Scheduled Activities for 2018-2019
click here for upcoming events calendar

HOW DO I JOIN THE WOMEN OF B'NAI ISRAEL?
Please join this organization of dynamic and exciting women and help make a difference within our congregation, the greater Sacramento community and the International community. You can be involved in Women of B'nai Israel as little or as much as you like.
You can join Women of B'nai Israel when you submit your temple pledge, or you can
Download and complete the Membership Form
and then mail completed form with your check made payable to Women of B'nai Israel to:
Women of B'nai Israel, c/o Suzy Underwood, 1124 13th Avenue, Sacramento, CA 95822

If you have already pledged your membership through CBI, please download, print, complete, and mail the membership form to Suzy Underwood indicating your level of membership. Let us know your interests on the form, so we may involve you in participating and/or volunteering for events. We welcome your suggestions and other ideas.If you would like to view the most recent Women of B'nai Israel bulletin to read about our future events and activities, please click here.
2018-20 EXECUTIVE BOARD
Eve Panush, President
Sharon Rogoff, Executive Vice President
Jan Goldsmith, Secretary
Esther Gaines, Treasurer
Suzy Underwood, Vice President - Membership
Jan Gutierrez, Vice President - Programming
Jackie Fields, Vice President - Communications
Helen Nusbaum, Vice President - Social Action
Sandy Lee, Immediate Past President
CONTACT INFORMATION AND MORE
For questions or further information, you can contact Eve Panush, President of Women of B'nai Israel, at womenofbnaiisrael@gmail.com
| | |
| --- | --- |
| | Women of B'nai Israel is a charter member of Women of Reform Judaism, an international organization founded in 1913 as an affiliate of the Union for Reform Judaism. To learn more about WRJ, click here or to read WRJ blog click here. |
| | The Pacific District of Women of Reform Judaism is one of 8 districts covering the United States and Canada and comprises 7500 women in 57 sisterhoods, including Women of B'nai Israel. To follow what is happening in our district, click here. |
Sun, May 26 2019 21 Iyar 5779